Fluoropolymer containers are quickly becoming the most reliable choice for an increasing number of life sciences applications due to their wide temperature range, universal chemical compatibility, low adhesion, and low extractables. They also provide unmatched durability and are virtually unbreakable during use (even at blast freeze temperatures) – greatly reducing the likelihood of human error.
Utilizing an innovative manufacturing approach, Savillex has produced the Purillex® line of Bottles, Jars, and Vials - the first fluoropolymer containers explicitly manufactured for the life sciences. Made from virgin resin, our Purillex containers have the lowest levels of particulates and organic and inorganic extractables in the industry. Purillex Bottles are manufactured in an ISO Class 7 cleanroom by injection molding and a proprietary stretch blow molding process.
Purillex containers are designed to fit seamlessly into most life sciences workflows. Our customers rely on them for the efficient sampling, processing, transfer, shipment, and storage of their critical materials across a broad spectrum of applications, including the following:
Tissue Engineering
Regenerative Medicine
Cell and Gene Therapy
Vaccine Production
Bulk Drug Storage
Biopharmaceutical Manufacturing
Formulation Stability Testing
All sizes of Purillex Bottles, Jars, and Vials are available sterilized, and double-bagged to ensure sterility is maintained prior to use. Sterilization processes are validated to a sterility assurance level (SAL) of 10-6 which is the industry standard for use in aseptic applications. PFA bottles have also been tested to ensure compatibility with dry heat sterilization processes to 250°C for up to a two-hour exposure time.
Our ongoing commitment to research and development has led to two more recent additions to our portfolio of life sciences products. Set to be released in December 2023, our Purillex line of PETG Square Media Bottles was created to address an even wider variety of needs in research, drug development, and biopharmaceutical production. Lightweight, durable, and shatter-resistant, they also provide excellent gas-barrier properties, making them ideal for the preparation of culture media and other pH-sensitive liquids. Secondly, we partnered with Lifecycle Biotechnologies to begin distributing the HELIX Oscillating Biomixer®– a highly versatile mixing system manufactured from USP Class VI resin with a standard 83B closure allowing for the use of custom closure assemblies making it ideal for use in a variety of life sciences applications.
Operating from our new, state-of-the-art manufacturing facility featuring an ISO Class 7 cleanroom, innovation will continue to be an imperative as we aim to develop more beneficial products for the life sciences industry. Contact us for more information.
Our Purillex®
fluoropolymer containers are available sterilized for the ultimate in convenience. From improving your operational flexibility and reducing the risk of contamination, to lowering your costs, you get the quality products you expect from Savillex, with convenience that's unmatched in the industry.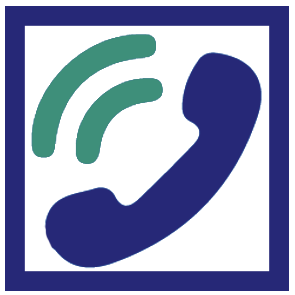 Need to connect with a technical specialist?