Custom Engineered Solutions
Savillex is a world leader in custom engineered fluoropolymer products. With over 40 years experience in molding fluoropolymers, our experience and commitment to quality is unsurpassed. Our custom engineered products are used all over the world, in a very diverse range of applications - from supporting fuel lines in passenger aircraft to reducing ear infections in children.
We handle the entire process from quotation request through to production of the finished product. Our tooling is designed and manufactured in house, enabling us to work very quickly and with flexibility to meet your needs. We consult with our customers at every stage in the process, from resin grade recommendation through to tool design, to ensure that the final product precisely meets the customer's needs.
Employing both injection molding and our unique stretch blow molding technology, and an extensive array of secondary operations including fluoropolymer welding and laser marking, we offer an unmatched range of capabilities in custom molded products. Many companies have found that injection molded PFA custom products from Savillex offer many benefits over traditional machined PTFE. Visit our blog to find out how switching to molded PFA can reduce costs, improve function, and reduce trace metals contamination, or submit a quotation request form for immediate review and response.
As a global leader in the supply and support of fluoropolymer injection molding and blow molding solutions, below are just some of our capabilities:
Savillex can custom injection mold every commercially available fluoropolymer resin – from PFA, FEP, ETFE and PDVF to ECTFE and PCTFE. Stretch blow molded products can be designed and developed in either PFA, FEP or ETFE. Our fluoropolymers page has a wealth of information on each resin type and its properties. We can also custom injection mold other polymers including PEI (Ultem) and polypropylene. Every application is different – consult with Savillex to find the exact resin type and grade for your needs.
Design Engineering
We use Solidworks design stations to design parts for manufacturability (molding and secondary operations). We use mold fill simulations to optimize tool design and prevent costly tooling rework
With over 100 years combined experience and knowledge of fluoropolymer materials and deep understanding of material compatibility with fluoropolymers, Savillex provides the design engineering support critical for a successful outcome to a custom services project.
Molding Simulation
Savillex utilizes the most current injection molding simulation tools available. These tools allow us to accurately optimize design features to prevent costly tooling rework, identify potential processing problems and accurately estimate cycle times. Eliminating the chance of surface defect formations, short shots, and sink marks are just a few defects that can be prevented during the design phase. The video below illustrates how we use molding simulation software to design the molding tool for highest performance. The colors represent the temperature of the molten fluoropolymer as it fills the tool cavity. In this case the part is one piece of a pair of PFA tongs.

HAVE A PART IN MIND YOU'D LIKE QUOTED?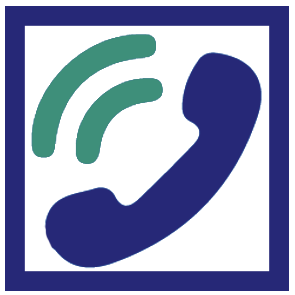 Need to connect with a technical specialist?
Tool design
We utilize both Solidworks and Mastercam for Solidworks packages in our injection and blow mold tool design. This enables us to quickly build and visualize parts, and then to design the tool around the part.
Designing tools that impart the lowest trace metals contamination
Our semiconductor customers demand parts as free as possible from trace metal contaminants. Over the past 30 years, we have learned how to produce tools that impart the lowest possible metals contamination to the parts we mold.
Fabrication
Tooling is designed and manufactured in house right here at Savillex, giving us speed and flexibility that our customers really appreciate. Our customers speak directly with our engineers and tooling manager, from the design phase right through to the completed part.
Ability to make changes and modifications quickly
Because we manufacture our tooling in house, should any modifications be needed during part qualification, we are able to respond very quickly.
Single cavity, multi cavity and family tools
Our flexibility in tool design and scalability allows our customers to easily expand production capacity as their needs change.
Unscrewing molds, insert molds and overloading capabilities
Our wide array of mold design capabilities allows us to meet our customers' needs no matter how complex the part.
Tooling maintenance
When a customer contracts with us to build a tool, the tool becomes the property of the customer. Maintenance is carried out by Savillex at no charge for as long as the tool is in our possession.
Tool transfers
We are able to accommodate tool transfers where our customers need to consolidate part manufacture. Send us your existing tool, we will inspect it, quote for any repairs necessary, and maintain it while it is in our possession.
Injection Molding
Injection molding press sizes
Our Injection molding presses range in size from 110 to 380 tons, allowing us to mold from under a gram to over 2kg
Molded parts size
We have the capability to design and mold parts from a few mm up to 30cm long and 50cm in diameter.
Automation
We have installed automated work cells on several of our presses, improving repeatability and increasing throughput capabilities.
Reducing environmental contamination
Contamination control is a priority at Savillex and several of our injection molding presses have ISO Class 7 enclosures around the feed hopper and tool area. HEPA enclosures also protect parts from airborne contamination as they exit the work cell.
Stretch Blow Molding
Proprietary technology
Savillex is the only company in the world that can stretch blow mold fluoropolymers. In order to accomplish this, we had to build our own stretch blow molding equipment, designed specifically to manufacture fluoropolymers bottles.
ISO class 7 cleanroom manufacturing
One benefit of stretch blow molding is the compact size of the molding equipment used. This has enabled us to perform the blow molding process inside an ISO Class 7 cleanroom, protecting parts from airborne contamination.
Bottle size range
We are able to stretch blow mold bottles from 50 mL to 2 L, in PFA, FEP and ETFE. We can blow mold custom designed bottles and other shapes as required.
Machining
Not all parts require secondary operations after molding, but we have the capability to perform a wide range of machining operations in our specialized secondary operations machine shop.
Surface Finishing of Fluoropolymer Parts
We have unmatched capabilities in machining fluoropolymers to low RA values and our custom pump housings are used in the most challenging semiconductor pump applications.
Non-contact Welding of Fluoropolymers
We have developed significant expertise in the non-contact welding of fluoropolymers, which allows us to manufacture large complex shapes and manifolds without imparting metallic contamination.
Laser Marking and Engraving
We can apply laser marking or engraving to custom designed parts.
Assembly and Post-Cleaning
A wide range of assembly operations, from very simple to very complex, is available. For some semiconductor customer we perform acid cleaning to remove ultratrace contamination through assembly operations.
ISO Class 7 Cleanroom Assembly
In addition to our blow molding cleanroom we have a large ISO Class 7 clean room for assembly and can also offer sterilization of parts to accepted GMP standards.
Savillex has developed proprietary, non-contact fusion welding equipment with techniques that give us the capability of fabricating high purity custom fluoropolymer assemblies. Valves, fittings, and pipes are examples of the types of fluoropolymer parts that Savillex fusion welds into assemblies.
As a supplier to semiconductor, pharmaceutical, chemical processing, and medical industries, Savillex has the capability to weld parts as diminutive as Ø .094" and as substantial as Ø 8.0". And unlike other welding techniques, non-contact welding introduces zero contamination since no welding rod is used. The PFA components are simply fused together. If required, Savillex can supply assemblies that have been autoclave sterilized and packaged in a Class 7 cleanroom.
We make the process easy. We will work with you to gather all the necessary requirements, engineer a design to fit your specific needs and provide you with a quote. Once approved, we move forward quickly to fabricate your assemblies and get them to you.
Contact us today to discuss your project.
Fluoropolymers are very difficult to mold in thin-walled sections and in long, tube-like shapes. In response, Savillex has developed a new Compression Forming Technology that enables the manufacture of thin-walled fluoropolymer closed-end tubes. End tube configurations can be in the form of a rounded test tube shape, conical shape, flat end, or other custom designs.
Applications for these compression-formed fluoropolymer products include microwave digestion liners, block digestion tubes for acid digestion, disposable tube liners, or any other application for closed end tubes where very low or high temperature resistance (-200oC to 260oC), freedom from trace metals or chemical inertness is required.
Product testing
Our engineering lab has a wide array of capabilities including leak testing and pressure decay testing, to ensure that all parts we design meet specifications under extreme conditions. Our lab also features an ICP-MS (inductively coupled plasma mass spectrometer) for testing and developing our ICP-MS sample introduction products.
Dimensional Inspection
Our extensive range of metrology equipment allows us to inspect parts for dimensional accuracy, both during part qualification and ongoing quality assurance.
Ultratrace Metals Testing
Our semiconductor customers are the most demanding in the world when it comes to freedom from trace metals contamination in the parts they use. Aside from our tool design knowhow, environmental protection during manufacturing, we also invest heavily in ultratrace metals testing of parts we produce and also of the fluoropolymer resins that we use. No one understands how to produce fluoropolymers as free from metallic contamination as we do.

HAVE A PART IN MIND YOU'D LIKE QUOTED?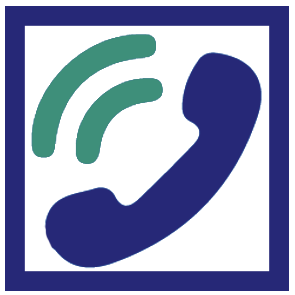 Need to connect with a technical specialist?