Savillex Corporation is a world leader in custom molded fluoropolymer products. With over 40 years experience in molding fluoropolymers, our experience and commitment to quality is unsurpassed. Our custom molded products are used all over the world, in a very diverse range of applications - from supporting fuel lines in passenger aircraft to reducing ear infections in children.
Capabilities
We handle the entire process from quotation request through to production of the finished product. Our tooling is designed and manufactured in house, enabling us to work very quickly and with flexibility to meet your needs. We consult with our customers at every stage in the process, from resin grade recommendation through to tool design, to ensure that the final product precisely meets the customers needs.

Employing both injection molding and our unique stretch blow molding technology, plus an extensive array of secondary operations including fluoropolymer welding and laser marking, we offer an unmatched range of capabilities in custom molded fluoropolymer products.

Many companies have found that injection molded PFA custom products from Savillex offer many benefits over traditional machined PTFE. Continue reading to find out how switching to molded PFA can reduce costs, improve function, and reduce trace metals contamination, or submit a quotation request form for immediate review and response.
Capabilities

Machined Parts vs Molded Parts

As a global leader in the supply and support of fluoropolymer injection molding and blow molding solutions, we have developed a wide range of capabilities including:

Design engineering support
Injection molded parts from a few grams to over 2,000 grams
Molded part design up to 12" long and 20" diameter
Proprietary fluoropolymer stretch blow molding technology

Bottle sizes up to two liters

In-house tooling

Tool design
Fabrication
Ability to make changes and modifications quickly
Single cavity, multi cavity and family tools

Tool transfers
Tooling maintenance
Unscrewing molds
Insert and over molding capabilities
Assembly and post-cleaning
ISO class 7 cleanroom manufacturing
Testing and qualification
Secondary operations
Machining
Fusion welding
Automated work cell capabilities

For very low part runs or for prototyping, machining a part from PTFE, TFM or even PFA rod stock is convenient and initial costs are relatively low. However, many companies that use machined parts, particularly from PTFE or TFM, are not aware the benefits of switching to injection molded PFA, despite the higher initial tooling cost:

Much lower cost per part
Shorter turnaround time
High purity PFA resin has lower trace metal content than PTFE or TFM
Lower trace metals contamination during manufacture
Very intricate features can be molded
Logos/markings can easily be molded into parts
PFA is translucent, unlike PTFE or TFM
Significantly less "creep" with PFA compared to PTFE or TFM

REQUEST A QUOTE
Technical
FLUOROPOLYMERS COMPARED
Savillex produces custom molded products using a range of different fluoropolymer resins, including PFA, FEP, PVDF and ETFE depending on the desired properties of the product. For example, if ultra-low metals content is critical then high purity grade PFA is the best choice. If sterilization of the final product by irradiation is required, then PVDF or ETFE must be used. Download the chart below for a complete comparison of resin properties, including temperature range, chemical capability, opacity, metals content and cost. PTFE and modified PTFE are not injection moldable, and therefore not offered by Savillex, but are included in the chart for comparison purposes, since many users switch from PTFE to higher performing fluoropolymers.
Resin Comparison Chart
What is teflonTM
TEFLON™
The name TEFLON™ is often used incorrectly when referring to products made from fluoropolymers. For example, it is common to see the terms Teflon bottle, Teflon vial, Teflon cap etc. in scientific literature. In addition, many people assume that TEFLON™ is PFA. In fact, TEFLON™ is a registered trademark of Chemours™ (formerly known as DuPont), and refers to all fluoropolymer resins (PFA, FEP and PTFE) manufactured by Chemours™. A product such as a PFA bottle may only be called a TEFLON™ bottle if it is manufactured from TEFLON™ resin.
NEOFLON™
In a similar way, NEOFLON™ is a trademark of Daikin Industries Ltd. and is the product name for a wide range of fluoropolymer resins manufactured by Daikin. Savillex has supply agreements with both Chemours™ and Daikin, and uses the highest purity resins available from both companies in the manufacture of Savillex products.
Molding Simulation
Savillex utilizes the most current injection molding simulation tools available. These tools allow us to accurately optimize design features to prevent costly tooling rework, identify potential processing problems and accurately estimate cycle times. Eliminating the chance of surface defect formations, short shots, and sink marks are just a few defects that can be prevented during the design phase. The video below illustrates how we use molding simulation software to design the molding tool for highest performance. The colors represent the temperature of the molten fluoropolymer as it fills the tool cavity. In this case the part is one piece of a pair of PFA tongs.
Process
Design & Production Process

Although the custom molded products we manufacture vary widely in physical dimensions, complexity and numbers produced, the process followed from initial request through to full manufacture is essentially identical. The process is detailed below:
The customer submits a completed quotation request form including a drawing or 3D model. As much detail as possible should be included to speed the process.
The request, and any drawings provided, are reviewed within 1-2 business days. We contact the customer if there are any design questions.
Based on this initial information, a proposed design and budgetary quotation is provided to the customer within 5-7 business days.
The design is finalized in discussion between Savillex and the customer, at which point a final quotation is developed and given to the customer.
When the customer submits their purchase order and gives the approval to proceed, the molding tool is then manufactured (which takes place at Savillex). Depending on the complexity of the mold, this can take from 4 to 14 weeks.
On completion of the tool, within 1-2 weeks, "first article" parts are run and inspected at Savillex. A comprehensive inspection report is provided, along with the sample parts, to the customer.
On approval, production parts are run and orders are fulfilled.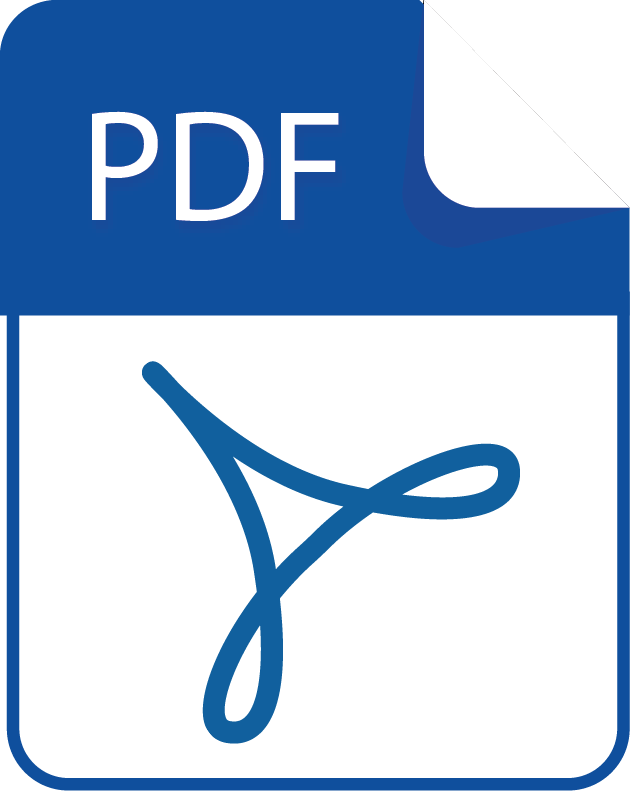 Tool Tranfer Process
FAQ
Fequently Asked Questions
What fluropolymers can you injection mold?
Typically we mold in PFA and FEP. We also mold in ETFE, ECTFE and PVDF.
Do you machine parts from PTFE?
No – we only work with thermoplastics (i.e. polymers that can be melt processed).
What size of part can you mold?
We mold custom parts from as small as a few grams up to 2 kg.
What CAD file types or image file types can you accept with a quotation request?
Savillex uses Solid Works however, we accept .pdf, .igs, .step, sldprt, .slddrw
Do you only offer injection molding?
No – we can also stretch blow mold custom products. Our Purillex bottles are manufactured using a stretch blow molding technique we developed for fluoropolymers.
What is the minimum production run for an injection molded custom product?
That depends on the complexity and value of the part.
Do I have to pay for the tool up front?
Normally yes, but in some cases the cost of the tool can be amortized over the first runs of a part. In this case Savillex would require a blanket purchase order.
Do you charge for design or consulting?
No – all consulting and design is included in the price of the tool.
Who owns the tool?
Although the tool is kept at Savillex and maintained by Savillex, the customer owns the tool, and is free to take physical possession of it at any time.
What's the service life of the tool?
Typically, a tool lifetime will be over 500,000 cycles.
Who pays for maintenance of the tool?
Preventative maintenance and normal wear and tear maintenance is performed by Savillex at no cost through the life of the tool.
Do you accept tool transfers?
Yes, though there is an acceptance process in order to be sure the tool will work with our equipment.
Customer Testimonials
These testimonials are examples of how Savillex works with its custom molded products customers to develop solutions that add value to it's customer's operations. Due to the proprietary nature of custom molding, our customers requested that their company names be withheld.
__________________________________________________________________________________________________________________________________________
Biotech Intrument Manufacturer, Project Manager
__________________________________________________________________________________________________________________________________________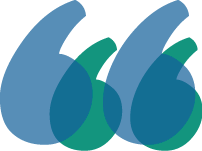 We first contacted Savillex to discuss the development of a novel PFA well plate for a new product we were developing. Our existing suppliers of injection molded parts did not have the capability to mold PFA. In addition, many vendors that we reached out to were not willing to take on the challenge of molding such intricate geometries in PFA.
We worked closely with Savillex to co-design a component that met our platform requirements while maintaining molding feasibility for a very challenging material. Our initial design was submitted to Savillex and jointly reviewed by Savillex and our team. Design modifications to aid molding were proposed by Savillex and implemented. Savillex successfully molded and delivered high quality PFA well plates on time and within specification.

The Savillex team were a pleasure to work with – all technical queries were clearly communicated and frequent updates on the project status were provided by Savillex. I have no hesitation in recommending Savillex for future PFA molding needs.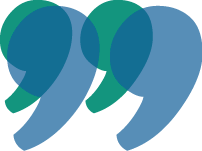 __________________________________________________________________________________________________________________________________________
Medical device manufacturer, engineER
__________________________________________________________________________________________________________________________________________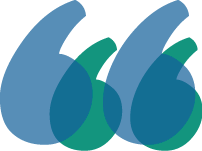 Savillex was an existing supplier when we approached them with a very challenging problem. We had designed an ear vent tube that was to be to used with infants. The part shape was complex and of course very small. We needed a supplier that could mold extremely small and intricate parts in a fluoropolymer. The fluoropolymer selected was ETFE. Working with Savillex on this project was great and they came up with some great ideas to solve manufacturing issues through modifications to the tooling design. The project was completed to budget and on time. I would absolutely recommend Savillex for any fluoropolymer custom molding.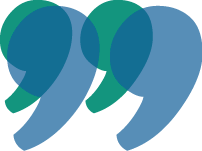 Request a Quote