Savillex is a world leader in custom engineered fluoropolymer products. With over 40 years experience in molding fluoropolymers, our experience and commitment to quality is unsurpassed. Our custom engineered products are used all over the world, in a very diverse range of applications - from supporting fuel lines in passenger aircraft to reducing ear infections in children.
Capabilities
We handle the entire process from quotation request through to production of the finished product. Our tooling is designed and manufactured in house, enabling us to work very quickly and with flexibility to meet your needs. We consult with our customers at every stage in the process, from resin grade recommendation through to tool design, to ensure that the final product precisely meets the customers needs.

Employing both injection molding and our unique stretch blow molding technology, plus an extensive array of secondary operations including fluoropolymer welding and laser marking, we offer an unmatched range of capabilities in custom molded fluoropolymer products.

Many companies have found that injection molded PFA custom products from Savillex offer many benefits over traditional machined PTFE. Continue reading to find out how switching to molded PFA can reduce costs, improve function, and reduce trace metals contamination, or submit a quotation request form for immediate review and response.
Capabilities

Machined Parts vs Molded Parts

As a global leader in the supply and support of fluoropolymer injection molding and blow molding solutions, we have developed a wide range of capabilities including:

Design engineering support
Injection molded parts from a few grams to over 2,000 grams
Molded part design up to 12" long and 20" diameter
Proprietary fluoropolymer stretch blow molding technology

Bottle sizes up to two liters

In-house tooling

Tool design
Fabrication
Ability to make changes and modifications quickly
Single cavity, multi cavity and family tools

Tool transfers
Tooling maintenance
Unscrewing molds
Insert and over molding capabilities
Assembly and post-cleaning
ISO class 7 cleanroom manufacturing
Testing and qualification
Secondary operations
Machining
Fusion welding
Automated work cell capabilities

For very low part runs or for prototyping, machining a part from PTFE, TFM or even PFA rod stock is convenient and initial costs are relatively low. However, many companies that use machined parts, particularly from PTFE or TFM, are not aware the benefits of switching to injection molded PFA, despite the higher initial tooling cost:

Much lower cost per part
Shorter turnaround time
High purity PFA resin has lower trace metal content than PTFE or TFM
Lower trace metals contamination during manufacture
Very intricate features can be molded
Logos/markings can easily be molded into parts
PFA is translucent, unlike PTFE or TFM
Significantly less "creep" with PFA compared to PTFE or TFM

REQUEST A QUOTE
MOLDING SIMULATION
Savillex utilizes the most current injection molding simulation tools available. These tools allow us to accurately optimize design features to prevent costly tooling rework, identify potential processing problems and accurately estimate cycle times. Eliminating the chance of surface defect formations, short shots, and sink marks are just a few defects that can be prevented during the design phase. The video below illustrates how we use molding simulation software to design the molding tool for highest performance. The colors represent the temperature of the molten fluoropolymer as it fills the tool cavity. In this case the part is one piece of a pair of PFA tongs.
Fluoropolymers
FLUOROPOLYMER RESIN
Fluoropolymers can be broadly separated into two categories: melt processable and non-melt processable. Melt processable fluropolymers, also referred to as thermoplastics, are manufactured into products by injection molding, blow molding or rotational molding. Non-melt processable fluropolymers, as the name suggests, cannot be heated into a molten state for molding and must be either machined or compression molded. Savillex specializes in melt-processable fluropolymers including PFA, FEP, PVDF, ETFE and manufactures high performance products by injection molding and stretch blow molding. Products made from non-melt processable fluoropolymers (PTFE and modified PTFE) are not manufactured by Savillex.
Savillex has supply agreements with both of the leading suppliers of fluoropolymer resin - Chemours™ and Daikin, and uses the highest purity grades of resin available from both companies in the manufacture of Savillex products.
A description of the properties and performance of the commonly used fluoropolymers if given below. Physical characteristics of each of the resins listed below is given in the Resin Comparison Chart.
Resin Comparison Chart
MELT PROCESSABLE FLUOROPOLYMERS
PFA
PFA has some unique properties which make it the only choice for many critical applications. It has the widest wide working temperature range of any fluoropolymer, is inert to virtually every chemical, has very high lubricity and non-stick properties, and is available in very high purity grades (ultra-low organic extractables and trace metal content). PFA is translucent in appearance. It is widely used in the semiconductor industry and also used in sample preparation systems for trace metals analysis. One drawback is that it cannot be sterilized by irradiation (it must be steam sterilized, which is less convenient).
Compared to PTFE, PFA has a significantly higher dielectric strength. It also has greater creep resistance and can be welded using IR heat, which offers much greater fabrication possibilities. Savillex can mold PFA products in various grades of PFA resin depending on the requirements of the application. If ultimate freedom from trace metal content is not required, then use of a slightly lower grade of resin saves cost and reduces part price. At Savillex we routinely test resin for over 60 elements at ultratrace levels and can recommend the most appropriate grade for every application.
FEP
FEP has very similar properties to PFA and in some cases can be a direct alternative. Like PFA, FEP is inert to virtually every chemical, has very high lubricity and non-stick properties, and is available in very high purity grades (ultra-low organic extractables and trace metal content). The main differences are a lower maximum working temperature range (200oC vs 260oC for PFA), and lower cost. FEP is also less translucent than PFA, being almost transparent. Savillex uses the highest purity grades of FEP resin which has very similar trace metals content to high purity PFA. Lower purity grades of FEP are widely used in wire and cable applications.
PVDF
PVDF (KynarTM) has a narrower working temperature range than PFA and PTFE and is less chemical resistant (it can in fact be dissolved in polar solvents). It is available in high purity (low metals) grades, but not as high purity as PFA or FEP. It is however very strong with a high impact strength and has excellent resistance to tensile creep. A benefit for biopharma applications is that it is gamma stable and can therefore be sterilized by irradiation. It is widely used in automotive and Li battery applications, and also in semiconductor and biopharma. It is also approved for food use.
ETFE
ETFE (TefzelTM) does not quite have the chemical resistance or the ultra-low metals content of PFA/FEP. It is, however, hard, has high tensile strength and good abrasion resistance. Working temperature range is wide – close to FEP. Traditionally used in wire and cable, a new application of ETFE is in bioprocessing where it's wide temperature range, combined with gamma stability (for sterilization) makes it uniquely suited for low temperature storage of bulk drug substance.
ECTFE
ECTFE (HalarTM) does not quite have the chemical resistance or the ultra-low metals content of PFA/FEP. Like PVDF, It is very strong with a high impact strength, and has good mechanical properties, and very high surface smoothness. It is virtually transparent. Anti-stick properties are better than PVDF and closer to PFA. It is gamma stable and can therefore be sterilized by irradiation, which is a benefit for biopharma. Its working temperature range is narrower than PFA and FEP.
NON-MELT PROCESSABLE FLUOROPOLYMERS
Materials below are not injection moldable and not offered by Savillex but shown for comparison purposes.
PTFE
Like PFA, PTFE has a very wide temperature range, excellent lubricity and non-stick properties, and very high chemical resistance. Unlike PFA, PTFE is not melt processable and must be compression molded and/or machined. High purity grades of PTFE resin are not readily available (with the exception of modified PTFE in certain cases), and compression molding techniques are typically less "clean" than injection molding. When PTFE is purchased as rod stock prior to machining into the final part, trace metal purity is essentially unknown. There are many suppliers of PTFE resin, with very widely differing levels of metals content. The machining steps involved in manufacturing PTFE parts can add significant metal contamination. PTFE is widely used in industrial and consumer products. Although PTFE is also widely used in the semiconductor industry, PFA is used for applications where trace metals content is important.
Modified PTFE
Modified PTFE (sometimes referred to as TFM) has lower porosity compared to PTFE. However, porosity is still much higher than injection molded products. Other properties are similar to PTFE. The machining steps involved in manufacturing parts from modified PTFE can add significant metal contamination.
WHAT IS TEFLONTM
TEFLON™
The name TEFLON™ is often used incorrectly when referring to products made from fluoropolymers. For example, it is common to see the terms Teflon bottle, Teflon vial, Teflon cap etc. in scientific literature. In addition, many people assume that TEFLON™ is PFA. In fact, TEFLON™ is a registered trademark of Chemours™ (formerly known as DuPont), and refers to all fluoropolymer resins (PFA, FEP and PTFE) manufactured by Chemours™. A product such as a PFA bottle may only be called a TEFLON™ bottle if it is manufactured from TEFLON™ resin.
NEOFLON™
In a similar way, NEOFLON™ is a trademark of Daikin Industries Ltd. and is the product name for a wide range of fluoropolymer resins manufactured by Daikin. Savillex has supply agreements with both Chemours™ and Daikin, and uses the highest purity resins available from both companies in the manufacture of Savillex products.
Process
The injection molding of PFA or FEP resins do not follow the traditional guidelines used for more common thermoplastics such as polyethylene, polypropylene, nylon or even acrylics. Highly engineered resins like PFA and FEP have very unique properties that can make them ideal candidates for more challenging applications. However, significant know-how is required to engineer a part design that is compliant with PFA/FEP resins. Tooling must also be designed with adequate flow paths, appropriate shrink factors, specialized heating and cooling capabilities and constructed of materials that are resistant to corrosive gases. Molding process development is also an important factor in assuring the dimensional consistency and physical properties of the finished part. Savillex will bring its more than forty years of PFA/FEP molding knowledge and expertise on your behalf to every new project so that we can exceed your expectations. We look forward to partnering with you on your next development.
Design & Production Process

1. Customer Request for Quotation
The process begins with the customer submitting as much relevant information as possible about the part to be molded. Savillex provides an on-line quotation request form that will help guide the customer though the list of important criteria that gives Savillex engineers a thorough understanding of the customer's requirements. Even if the customer is only in the conceptual stages of product development, a 2D drawing or 3D solid model is the best way to convey design intent. Other important design features, functional requirements, or critical dimensions should also be highlighted.
2. Initial Design Review
Savillex engineers will review the information and contact the customer within two business days from date submitted. In conversations with the customer, Savillex engineers will try to get a more in-depth understanding of the part's application specifics and where design constraints may exist. If Savillex engineers see potential opportunities to improve the moldability of the part through product design enhancements, those will be discussed with the customer. Various grades of resin will also be discussed to assist the customer in selecting the material that best fits the application. Depending on part design, additional topics for discussion may involve the need for secondary operations on the part after molding. After a thorough review with the customer and a decision on the acceptability of any design enhancements that have been recommended, the Savillex engineer will take that information and proceed to a budgetary quotation.
3. Budgetary Quote
The budgetary quotation that Savillex provides is a step in the process that allows the customer to see preliminary costs for both parts and tooling. These costs will be a very close approximation to the final but offer the ability for the customer to adjust design specifics, resin or tooling concept to evaluate various costing and lead time scenarios. This step can be very helpful for the customer in determining the best course to follow without having to finalize all design documentation. Savillex will provide the budgetary quotation within three business days after the initial design review has been completed with the customer.
4. Finalized Design and Quotation
Based on the budgetary quotation, the customer has determined that the project is viable and meets their criteria to move forward. The customer prepares all final design documentation, models, specifications, tolerances, etc. and forwards it to Savillex for final review. Upon acceptance Savillex will provide a final quotation to the customer within two business days.
5. Purchase Order and Tooling Design/Construction
Upon receipt of the purchase order from the customer, Savillex will begin with the tooling design. All tool design and construction is performed internally at Savillex so that the maximum benefit of our expertise can be utilized. Regular progress updates are provided to the customer throughout the tooling construction phase. The tooling construction timeframe varies with the complexity of every project but generally tooling will be completed within 6-12 weeks from the receipt of the purchase order.
6. Molding Process Development
When the tooling has been completed and transferred to the molding operations, Savillex engineers will develop a sampling plan based on key dimensional attributes that were reviewed with the customer. Molding process development will begin within one week after the tool has been completed. Molding experimentation will ensue until the key part attributes can be consistently reproduced. At this point the molding process is locked down, documented and stored. Part samples are run for "first article inspection." A comprehensive report is completed and provided to the customer with sample parts for their own analysis.
7. Project Approval
The project is complete when approval is given by the customer. Savillex prepares a documented in-process quality inspection plan to be employed when the parts are released by the customer for full production. Each release for shipment will have agreed upon quality inspection data provided. Parts will be shipped in accordance with instructions provided with each purchase order.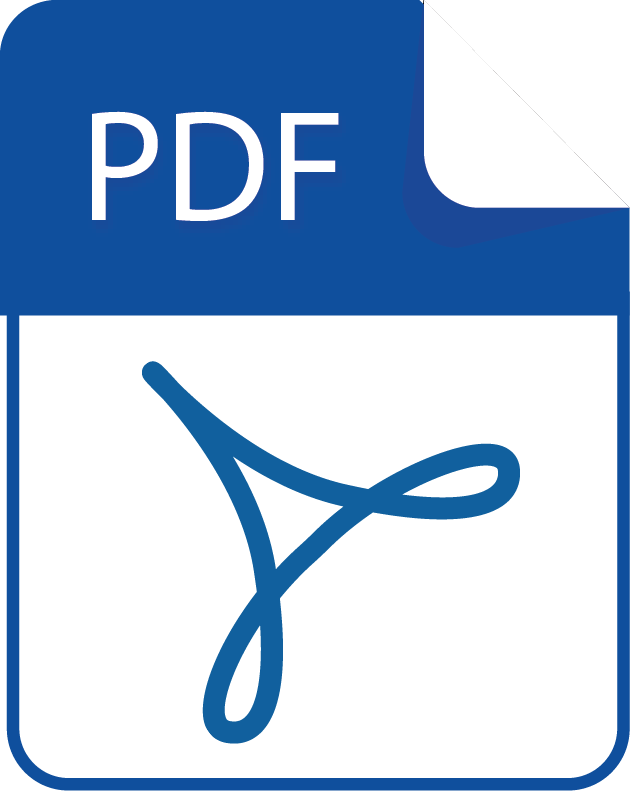 Tool Tranfer Process
FAQ
Fequently Asked Questions
What fluropolymers can you injection mold?
Typically we mold in PFA and FEP. We also mold in ETFE, ECTFE and PVDF.
Do you machine parts from PTFE?
No – we only work with thermoplastics (i.e. polymers that can be melt processed).
What size of part can you mold?
We mold custom parts from as small as a few grams up to 2 kg.
What CAD file types or image file types can you accept with a quotation request?
Savillex uses Solid Works however, we accept .pdf, .igs, .step, sldprt, .slddrw
Do you only offer injection molding?
No – we can also stretch blow mold custom products. Our Purillex bottles are manufactured using a stretch blow molding technique we developed for fluoropolymers.
What is the minimum production run for an injection molded custom product?
That depends on the complexity and value of the part.
Do I have to pay for the tool up front?
Normally yes, but in some cases the cost of the tool can be amortized over the first runs of a part. In this case Savillex would require a blanket purchase order.
Do you charge for design or consulting?
No – all consulting and design is included in the price of the tool.
Who owns the tool?
Although the tool is kept at Savillex and maintained by Savillex, the customer owns the tool, and is free to take physical possession of it at any time.
What's the service life of the tool?
Typically, a tool lifetime will be over 500,000 cycles.
Who pays for maintenance of the tool?
Preventative maintenance and normal wear and tear maintenance is performed by Savillex at no cost through the life of the tool.
Do you accept tool transfers?
Yes, though there is an acceptance process in order to be sure the tool will work with our equipment.
Customer Case Studies
Here are some case studies of how Savillex works with its custom molded products customers to develop solutions that add value to it's customer's operations.
__________________________________________________________________________________________________________________________________________
HIGH VOLUME PRODUCTION OF CONSUMABLE PARTS

Stratasys, located in Eden Prairie, Minnesota is a worldwide leader in the development of 3D printers for rapid prototyping and 3D production systems for direct digital manufacturing. The innovative equipment that Stratasys manufactures allows engineers and technologists to develop new products and concepts in a fraction of the time previously experienced. Learn More...
__________________________________________________________________________________________________________________________________________
TOOL TRANSFER TO SOLVE PROBLEM

RMB Products, located in Fountain, Colorado is a well-known supplier of rotationally molded fluoropolymer tanks and containers for use in the semiconductor, biopharmaceutical and chemical process industries. These vessels are used for storage, mixing and processing of high purity chemistries and biopharmaceutical fluids. Learn More...
__________________________________________________________________________________________________________________________________________
LOW ENTRY COST FOR SIGNIFICANT SAVINGS

Process Technology, located in Mentor, Ohio is a leading supplier of heaters for process fluids utilized in the semiconductor, pharmaceutical and medical device manufacturing marketplaces. Their products are capable of safely heating process fluids such as ultrapure water and corrosive chemicals without imparting contamination to the process fluid stream. Learn More...
__________________________________________________________________________________________________________________________________________
TRANSITIONING FROM PTFE TO PFA

Levitronix GmbH, located in Zurich, Switzerland manufactures innovative pumps for ultrapure fluid handling in the microelectronics, pharmaceutical, biotechnology and chemical processing industries. They had recently developed a new high flow pump that was capable of extremely low particle generation due to its unique design. Learn More...
__________________________________________________________________________________________________________________________________________
FLUOROPOLYMERS IN AEROSPACE

Fluoropolymers have a long history of being used in a range of lab applications, but we believe they can offer numerous benefits to the aerospace industry.

Both machined PTFE (Polytetrafluoroethylene) and injection molded PFA (Perfluoroalkoxyalkanes) have been used to a limited extent in creating select plane components. Learn More...
Request a Quote
Do you have a part in mind that you would like quoted?
Please tell us more about your part by submitting this form and we will get back to you shortly.
You can also call 952.935.4100 to talk to one of our custom services specialists.